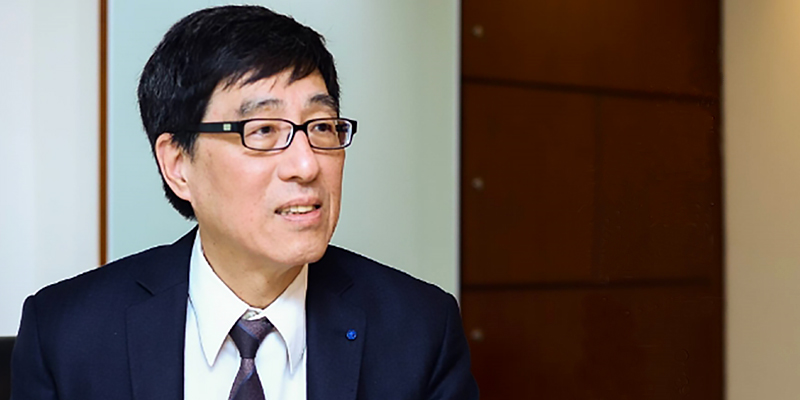 各位寧波公學同學、家長、老師:
我應邀於2018年1月26日去寧波公學參加頒獎典禮並發表演講,因為之前週末參加香港渣打馬拉松賽傷了腳,醫生建議穿拖鞋,礙於場合比較正式,忍痛穿著球鞋。
進校時遇到校監,看到我好奇地問:「你從哪裏來呀?」這句問話用意很簡單,也許是想問我從哪裏來或是哪裏來的人?
要說從哪裏來。答案可以很簡單:我從九龍塘來;九年多前從美國來到香港;40多前從台灣去了美國;60多年前在台灣出生長大;父祖來自河北。如果延伸出來,因為我穿著球鞋,可以說我剛跑過香港渣打馬拉松。也可以理解為問我是從事什麼行業的?如果是這個意思,我則可以答說:在城大從事教育工作,或者我的專業是工程,……。
但在其他場合下,答案也可以很複雜。在我們的生活中,不是常有人依據別人的外表、穿著、舉止、行為、談吐,以貌取人嗎?雖然常識告訴我們:人不可貌相,海水不可斗量。要說以貌取人也難怪,畢竟連孔老夫子這樣的聖賢也曾犯過同樣錯誤。他曾自責:「以貌取人,失之子羽」,說他因為弟子澹臺滅明(字子羽)相貌醜陋,拜師時推斷他材性薄弱,不是可造之材,因而沒有對他太多留意。
對人如此,對物也如此。我來香港已九年多了,每次去本地中學演講或參加典禮活動,常會問一下遇到的學生,選擇大學時有沒有考慮城大或參加城大的開放日?這種時候,有學生表示以報讀其他大學為首選,儘管他們報讀的專業也許不是這些大學的強項。再問到對城大的印象時,許多同學只因為城大年輕,而不知道其實城大的工科,即使將大陸及台灣所有大學都計算在內,城大也高居前三,僅次於北京的清華;另外,城大的商科研究在全亞洲也位居第二。其他的如語言學、傳媒學、會計及金融、數學、社會政策及管理等學科,城大在全世界也都排在前50名之內。只講世俗的排名,也許意義不大,我們推廣教研合一,大學生外出交流,城大其實比表面的排名成績表現更好!
求醫未必應追求名醫而應追求良醫,擇校也不未必選擇名校而應選擇良校以及適合自己喜歡的學科的學校,那一定能發揮個人的長處,貢獻社會。
Appearances can be deceptive
Dear students, parents and teachers of Ning Po College,
I delivered a talk at an awards conferment ceremony at Ning Po College on 26 January 2018 in a pair of running shoes.
A doctor had advised me to wear slippers after I had injured my foot running the Standard Chartered Marathon the weekend before. Thinking that I was attending a fairly formal occasion, I put on a pair of running shoes instead in spite of the pain.
After I arrived at the campus, I ran into the school supervisor, who asked out of curiosity after spying the sporty footwear, "Where did you just come from?" This seemed to be an innocent enough question. He might have been asking where I physically came from or the location of my hometown.
There were several possible answers: I came from Kowloon Tong; or I came to Hong Kong from the US nine years ago; I went to the US from Taiwan more than 40 years ago; or I was born more than 60 years ago in Taiwan and grew up there; or I came from Hebei on the mainland from my father's generation and earlier.
The question could have been referring to my profession, in which case I could have replied that I worked in the education sector or that my profession was engineering.
And I could have replied to him that I was wearing running shoes because I had participated in the recent Standard Chartered Marathon.
It was difficult to genuinely know what the question was referring to, but I have to assume that I was being judged by my look. This is, of course, a common occurrence in life. We've probably all encountered people judging others by their appearance, i.e. their look, clothes, behaviour and the way they talk.
Common sense tells us we shouldn't do it, just as the old Chinese saying states that water in the ocean cannot be measured by buckets. But even Confucius was guilty. He once reproached himself, saying "It was a mistake that I judged Ziyu by his appearance," apologising for not having given Ziyu due attention at first because Confucius hadn't thought him very talented judging by his homely looks.
In fact, it is not only people who get judged in such a shallow way. We do the same to other areas of life, too. For example, I have been invited to deliver talks or attend ceremonies at local high schools many times over the past ten years since I first came to work in Hong Kong. Every time I go, I ask students about their university choices. More often than not, they tell me that they prioritise a well-known local university even if the discipline of their choice is not that well regarded there.
When I press then for details, asking them for their impression of CityU, they often say that CityU is too young, not knowing that engineering at CityU is ranked among the top three in greater China, even counting in universities in mainland China and Taiwan. As a matter of fact, CityU's engineering is second only to Tsinghua University in Beijing.
Also, the students tend not to know that CityU's business studies ranks second in the whole of Asia or that other disciplines like linguistics, media, accounting and finance, mathematics, social policy and management, among others, rank among the top 50 in the whole world. It may be meaningless just to talk about rankings. CityU, in its endeavour to integrate teaching and research and promote overseas exchange, actually does even better than the credit shown by its rankings.
Seeking medical care, we should look for good doctors rather than well-known doctors. Likewise, when choosing schools, we should choose good universities and universities that offer the disciplines we like rather than universities that are just well known. Only then, can each person contribute to society by giving full play to their strengths.
12 March, 2018
(原文刊載於2018年3月12日 President's Blog – The Way)