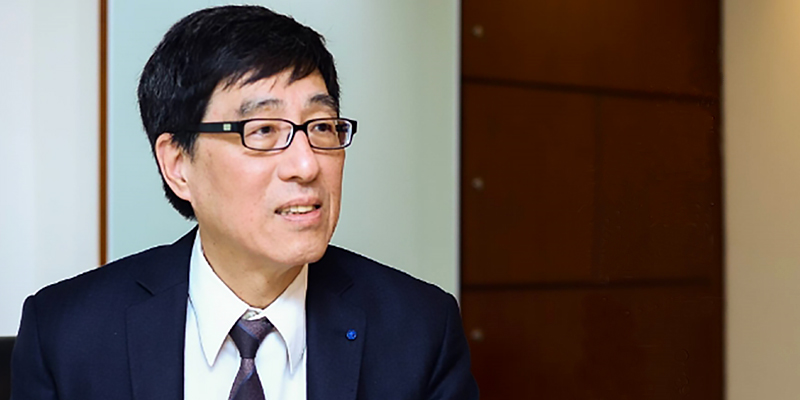 來到香港後,經常接到邀請在中學畢業典禮上做演講,不由想到自己小學、中學畢業時也曾聽過這類演講。多數情況下,講者會講些胸懷理想、遠大志向之類的道理,但空話、套話、陳腔濫調說多了,常是「言者諄諄」、「聽者藐藐」,台上講者興致勃勃,底下學生卻昏昏欲睡,結果並不理想。
中國人崇尚標語式的名言佳句,說多了不予實踐,就會變成空泛的大道理。六月三日,應邀去福建中學(小西灣)給畢業同學做演講,不由得想起香港各所大學都熱衷提倡的全人教育。全人教育不是虛空的事,所謂全人,說白了就是在德智體三方面全面發展,育人不忘育德,育才不忘身體健康。
我歷來認為,全人教育應從小時候做起,而不能等到上大學了才講全人。一則太晚了,一個人的成長過程中,十三、四歲是一個關鍵階段;二來等到讀大學才講全人,不讀大學的年輕人怎麼辦?
「人」這個字既包括「他人」,也包括「自己」。人是群居生物,從小到大都要跟人打交道。在與人交往的生活中,就必然會有利益關係。利人或利己之間有許多學問。道理易懂,卻不是每個人都能付諸實踐。不信就以兩個耳熟能詳的故事加以說明。
先說一位老太太坐火車從西安去北京的故事。早年的火車車窗可以打開,老太太站在窗前賞景,一不小心把一隻新的皮手套掉到車外了。周圍的人都感到可惜,卻又幫不上忙。正在這時,老太太立即把第二隻手套也扔出車外。這一舉動大家都感到吃驚不解。問後,老太太答道:「這一隻手套對我來說已經沒用,但如果有誰能夠撿到一雙手套,也許有用。」
另一個故事講一個盲人和尚,晚上走路拎著一隻燈籠。有人不明白,就問和尚,既然什麼也看不見,還打燈籠做什麼?盲和尚緩緩答道:「我為自己照明呀。雖然我眼盲,什麼也看不見,但我拎著這盞燈籠,既為別人照亮了路,也讓別人看到了我,這樣他們就不會因為看不見我而撞上我了。」
生活中這類事情有許多,但靜下心來想一想,這種利人不損己或利人又益己的事我們都能做到嗎?君子愛財,取之有道。要完全「無私」,恐怕有點不切實際,畢竟「私己」也是人,但在利己之上如何對待他人,就有許多選擇了。與人方便,與己方便;想到他人,為他人提供便利,結果往往是雙方都獲益,也是一種全人。
利己之事人人做,但切不可忘了根本道理。如果只想著自己,不顧他人利益,遇到事既不利己,也不願利人,或是唯利是圖,甚至見利忘義,好話說盡,壞事做絕,那就根本忘了做人的本分。捨得之間,希望能做到:我愛人人,人人愛我;我利人人,人人利我。
What is a "whole person"?
I am often invited to give talks at high-school graduation ceremonies. These occasions remind me of the speeches I heard as a kid at my primary and secondary school graduations. The speakers would usually talk about how we should have ideals and ambitions. But if these messages were repeated too often, the rhetoric lost its appeal. It was too vague, too clichéd and too stereotyped. Consequently, the student audience was more often than not dozing while the speaker at the podium was enthusiastically delivering the speech.
The Chinese take pride in using high-sounding slogans but these sayings often become unattainable principles. On 3 June, I gave a talk to students at Fukien Secondary School in Siu Sai Wan during the graduation ceremony. I thought about the whole-person education that is championed at Hong Kong universities. Whole-person education is not an empty slogan. It refers to the overall development of a person morally, intellectually and physically, i.e. placing emphasis on cultivating a person's virtue while fostering talent.
I think whole-person education should start early and not begin at college. For one thing, it might be too late. The early teens is a critical stage in a person's development. Secondly, what about those young people who don't go to college?
The word "people" refers to "others" as well as "ourselves". Humans are by nature social animals. We interact with each other from childhood. But our social interactions are not free of interest relations, i.e. interest for others or interest for ourselves. However, there is a great deal of learning in this kind of relationship. While most people understand this, not everyone can properly balance different interests in practice. If you don't believe me, let me tell you a couple of stories.
The first is about an old lady traveling by train from Xi'an to Beijing. In those days, train windows could be opened. The old lady was taking in the views when a sudden blast blew one of her new leather gloves out the window. Her fellow passengers felt sorry for her but couldn't do anything to help. Suddenly, the old lady tossed the other glove out the window. The other passengers were puzzled. When asked, the old lady replied: "A single glove without its mate is of no use to me. But if someone should be able to pick up both gloves, he or she could use them."
The other story is about a blind monk who always carried a lantern while walking in the dark. Someone asked him why he, a blind monk, would need a lantern since he couldn't see? The monk replied slowly, "Well, it is really for myself. Although I am blind and cannot see, others can see me and they won't bump into me."
Could we do the same as the old lady or the blind monk, either benefiting others without hurting ourselves or benefitting others as well as ourselves? It is not wrong for a man of noble character to love money as long as it is obtained fairly. It might be impractical to demand someone to be unselfish as we ourselves are humans as well. But we have many choices for how we can treat others on the basis of our self-interest. Helping others as well as ourselves; thinking of others; looking for mutual benefits – that is whole-person education as well.
We all do things out of self-interest but we mustn't forget the basic principles. If we think of ourselves without taking into consideration the interests of others; if we are unwilling to help others because we would not benefit from such actions; if we put our own interest before anything else; or, even worse, if we forget ethics out of personal interest, then we would have forgotten the basic principles for humanity.
All things considered, I hope all of us can adopt this motto: "All for one and one for all".
19 June, 2017
(原文刊載於2017年6月19日 President's Blog – The Way)