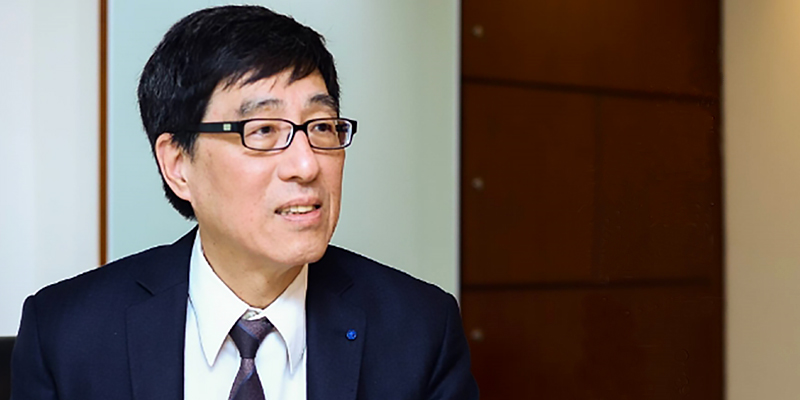 2014 年 9 月 13 日,我到林子雲醫生的診所做腸胃鏡例行檢查。我在半睡半醒的麻醉狀態下去休息室躺了20 分鐘後,敬業而又技術高超的林醫師笑面迎人地走到我面前。他簡短分析了檢查結果後,交給我一張 20 萬港元的支票及一封信箋,一邊說:「這是我支持城大動物醫學院的一點心意。」
我問他怎麼知道城大要開設動物醫學院。林醫師笑著說:「香港人都知道,也有很多人支持這個計劃。」他接著說:「我兒子在美國哥倫比亞大學讀書,經濟上還有些壓力,目前只能『捐』這些。」
林醫師不是城大校友,與城大也沒有特殊淵源。我與他只是病者與醫師的關係。在提供專業服務後,只有病人付款給醫生,不曾聽聞過醫生給病人送支票的!到了去年,城大動物醫學院正式成立。我又去做例行檢查,料不到事後又收到林醫生寄來一張20萬元的支票。
為了感謝他對城大的慷慨支持,今年8月18日我約他午餐。他偕同一位好友出席。席間我邀請他們參觀城大, 他們欣然接受。午餐後告別後,林醫生邀同事 Kathy 下午茶,安排參觀城大事宜,9月9日下午茶後,他即時捐出第三個20萬元;他的朋友劉先生也當場認捐20萬。
林醫生表示以後將毎年捐出20萬,直至退休。
林醫生關懷及支持城大及動物醫學的發展,不但自己承諾捐助,還積極穿針引線找他人捐款。
如此一來,我真不敢隨便看醫生,不敢隨便請他吃飯,也不敢多請他參觀大學了。否則,每見一次面,他就捐款,又帶朋友一起捐款,我將何以為報!
The kindness of Dr Lam
On 13 September 2014, I went for a routine endoscopy at Dr Edwin Lam Chi-wan's clinic. I was half asleep when I entered the lounge area following the treatment. After resting for 20 minutes, Dr Lam, well known among his patients for his professionalism and excellent skills, came into the room wearing a broad smile. He briefly outlined the test results and then handed me a HK$200,000 cheque and an envelope, saying, "This is my little gift to CityU's School of Veterinary Medicine".
I asked how come he knew CityU was going to establish a vet school. Dr Lam grinned: "People in Hong Kong know about this and many people support the initiative."
Then he said, "I still have some economic obligations as my son is studying at Columbia University in the US; therefore I could only 'donate' this much for the time being."
Dr Lam is not a CityU alumnus; nor does he have any special connection with CityU. The relationship between him and me is just that of a doctor and a patient. We only see a patient paying the doctor for the professional service provided and rarely, if ever, hear of a doctor giving the patient a cheque!
Last year, CityU's School of Veterinary Medicine (changed in 2017 to the College of Veterinary Medicine and Life Sciences) was formerly established. I then went for another routine check at Dr Lam's clinic. To my surprise, I received another cheque for HK$200,000!
To express my gratitude, I invited him for lunch on 18 August. He brought along a good friend. At the lunch gathering, I extended my invitation to Dr Lam and his friend to visit our campus someday, and they accepted the invitation with delight. After the lunch, Dr Lam invited my colleague, Kathy, to have tea on 9 September to talk about the visit to CityU. At the end of the tea gathering, he donated his third HK$200,000 and his friend, Mr Lau, was also committed to a HK$200,000 donation.
Dr Lam expressed that he would continue to donate HK$200,000 every year until he retires.
Dr Lam's selfless devotion to CityU and our development of veterinary medicine is both commendable and touching. The lunch was meant to serve as a thank-you, but it turned out Dr Lam not only donated himself but also wanted to act as a go-between between CityU and another potential donor.
As such, I am now afraid of seeing Dr Lam or inviting him to lunch or campus visits! How can I ever repay such kindness?
His generosity knows no bounds.
12 September, 2017
(原文刊載於2017年9月12日 President's Blog – The Way)