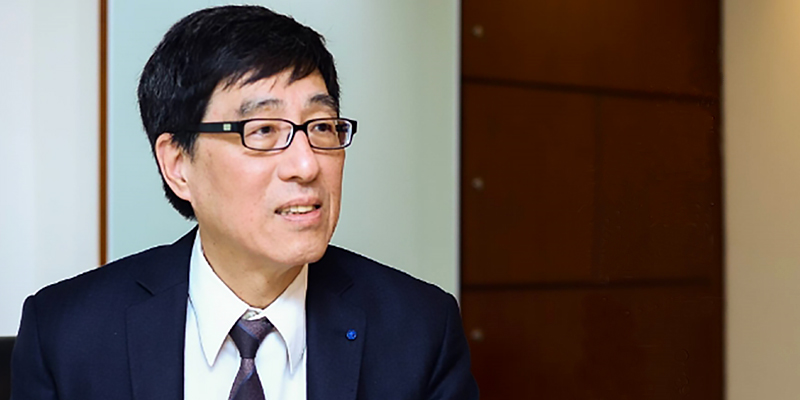 不只英文在溝通中扮演的角色沒有想像中那麼大,我還可以再進一步,舉個用詩詞的語文偏解為主觀溝通的例子。
在台灣南部讀中學的時候,同學的爸爸告訴我,國語吟唐詩,味道不足,一定要用閩南話讀唐詩,才好聽。上了大學,客家同學說客語是古語,讀唐詩最美。聽他朗讀了一段唐詩後,覺得有些道理。到香港工作,很多港人都得意的說普通話不適宜讀唐詩,只有用廣東話讀才押真韻、才夠傳神,因為廣東話保有唐詩的中原古音原味。這時,心中開始有些問號。兩年前暑假,出差成都,在大熱天的樹蔭底下,許多人圍着一位七、八十歲的老婦人。我好奇地趨前瞧瞧,原來她捧着唐詩,用四川話高聲朗誦,高低平仄,抑揚頓挫,就像唱歌似的。
這時候,我有了做實驗的興致。雖然不懂日文,找了位日本朋友,讀唐詩的日文版。我不死心,又找了首英譯唐詩,自己試着讀;為了打破砂鍋,乾脆找了位老美讀讀看。
從這些轉折中,得到了些結論。當然,我還是非得用國語朗誦張九齡的《望月懷遠》不可:
海上生明月,天涯共此時。
情人怨遙夜,竟夕起相思。
滅燭憐光滿,披衣覺露滋。
不堪盈手贈,還寢夢佳期。
不錯,都好聽!
然而,這究竟是怎麼一回事?唐詩好,難道不是好在韻味,不全是押韻;好在境界,不全是堆砌。紫月魂飄落花香,如果只不過好聽,那與廣告詞有甚麼不同,還不是過時就給遺忘了?有內涵的好詩,怎麼讀,用甚麼地方話讀,都好聽又令人忘不了。
所以,溝通要靠點韻味,而不全在語言!
註:本文曾載於明報(2016年2月28日)。
Where does the real beauty of Tang poetry lie?
Not only is English not as important for communication as is imagined, I can prove further that language in general is not that important in communication by citing an example of a misunderstanding regarding poems.
During my middle-school years in southern Taiwan, a classmate's father once told me that reading Tang dynasty poems aloud in Mandarin couldn't give full credit to the beauty of the rhymes. They had to be read out loud in the Hokkien dialect. When I went to college, a Hakka classmate said Hakka Chinese was an ancient language, sounding most beautiful in the recitation of Tang poems. I found him pretty convincing after hearing him reciting a few stanzas. Then I came to Hong Kong and many local Hong Kong people bragged about how Cantonese was the language to bring out the original rhymes and real beauty of Tang poems, which could hardly be achieved if read in Mandarin, because Cantonese retained, so it was claimed, the original flavour of the central Chinese accent for reading the Tang poems. Hearing that, I began to have some doubts.
Two years ago, I went on a business trip to Chengdu in the middle of a hot summer and happened to see a crowd of people gathered under the canopy of a tree around a woman in her seventies or eighties. Driven by curiosity, I walked up and listened to her reading out some Tang poems in the Sichuan dialect. The sound and rhythm were so melodious that she seemed to be almost singing.
By then, I had developed an interest in doing some research. Even though I don't understand Japanese, I asked a Japanese friend to read some Tang poems in Japanese. Then I read aloud a Tang poem I found that had been translated into English. To be more thorough, I even asked an American friend to read it for me.
After some research, I got some answers. But for me, of course, I still have to read aloud the following Tang poem, composed by Zhang Jiuling, in Mandarin.
Thinking of my loved one, far away under moonlight
As the bright moon shines over the sea,
From far away you share this moment with me.
Parted lovers loath lonely nights like this,
All night long you are the dear one I miss.
To enjoy the moon I blow out the candlestick,
My coat is wet with the dew that is thick.
I try to offer you the moonlight so hard to pick,
Hoping a reunion in my dream will come quick.
(Adapted from Ying Sun's translation)
As I suspected it read beautifully, as well!
But how is that so? Doesn't the true beauty of a good Tang poem lie in its implicit charm, rather than simply the rhyme? Does it lie in its artistic state, rather than an accumulation of beautiful words? "The drifting soul of the purple moon exudes the fragrance of fallen flowers." How can we differentiate poems from advertisements if it is simply because they sound good, easily forgotten afterwards? A good poem with intrinsic beauty reads beautifully and is unforgettable no matter it is read in any accents.
Hence I make a plea that we add some implicit charm to the message in our communication rather than depending on language only.
Note:
This article was originally published in Chinese in the Ming Pao Daily News (28 February, 2016).
29 February, 2016
(原文刊載於2016年2月29日 President's Blog – The Way)