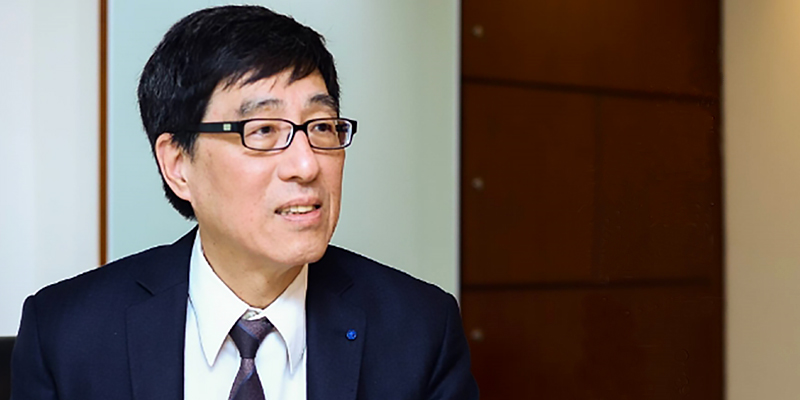 一位城大朋友幫大學募款。我們一起午餐,他表示對一位熟識的香港朋友失望。原因是不久前這位朋友拍胸脯答應他捐500萬給大學。過兩天,他提醒朋友先前做過的承諾,朋友卻說要「問問太太」的意見。結果就沒有下文。太太萬歲嗎?
我安慰這位朋友,依據經驗,太太是兩岸三地結婚男人喜歡用的擋箭牌。他說的故事,我見過很多次。他吃飯時帶著身旁的太太,他說雖然朋友不捐,他會認捐給城大,我十分感謝,下意識地看了他太太一眼,她似乎沒有特別的意見。我心想,朋友是個男子漢,一定事先跟太太溝通過了。
有空沒空把太太提出來也是台灣人的習慣;特別是官場上的人,自己想當官時,就說是太太要他「犠牲」個人,服務大眾;暫時不想當官時,則推說是應太太的要求,為了多陪伴太太。天曉得是真是假?
以前在德州農工大學當系主任,聘請了一位傑出的教授,台灣人。給了不錯的待遇,他很滿意,可是簽約前,他強調如果再多加幾塊錢,他的「太太」就更高興了。我在田納西大學當工學院院長,每逢年度加薪時候,也總有位台灣的教授朋友,以太太為借口低聲下氣要求,希望多加點,以滿足他的太太。
累積多年經驗,見過世界各色人種,發現兩岸三地的華人喜歡用太太來當談判的籌碼。有次出差,希望一位來自大陸的教授多留一天,他說要請太太批准,否則日子難過。我在馬路上碰到他太太,請她批准,她說她先生是個大男人,她根本不知道他去了哪裡,待了多久?
幾年前,出馬招聘了一位世界級的教授,來自大陸。經多番求賢,他號稱「太太」對香港有意見,不想動。我認識他太太,撥了個電話,試試說服她。但是還來不及介紹香港及城大,她已經氣急敗壞道:「誰說太太有意見?沒有的事!」結果,她反而帶著小孩搶先來香港面試。之後,他趕快跟著來港,從此以後沒再敢亂把太太抬出來唬人。
太太有很多種,先生也有很多種。尊重太太的意見是好事,大男人把太太當方便的口罩頻繁使用,算是兩岸三地華人獨有的太太文化。
The culture of using wife as a shield
A CityU friend is helping the University to solicit donations. We were having lunch one day when he expressed his disappointment about a close friend of his who had originally pledged to donate HK$5 million. When he had followed up on his commitment two days later, his friend had told him that he needed to "consult his wife". Nothing materialised in the end. So in his household it seems like it's his wife who is calling the shots?
I comforted this friend, telling him that, according to my experience, it was not uncommon for married men in Hong Kong, Taiwan and mainland China to use their wife as a shield. I had quite a number personal experiences similar to the story he told me. He then said he would make a donation to CityU even though his friend had backed out. I expressed my deep gratitude, secretively throwing a glance at his wife, who was sitting next to him at the lunch. She didn't seem to have any opposition to his generous proposal. I thought my friend was a "real" man: he must have communicated with his wife in advance.
It is common practice to use one's wife as a shield in Taiwan as well, especially with men in official circles. A man who wants to run for office will announce that his wife wants him to "sacrifice" his personal time to serve the public. The same man will decline running for office by saying that he wants to spend more time with his wife and family at his wife's request. Only Heaven knows what is true and what is false.
While I was serving as the department head at Texas A&M University, I hired an outstanding professor from Taiwan with a fairly generous offer that he was happy about. Nevertheless, just before he signed the contract, he emphasised that his wife would be happier if his salary could be increased slightly. While I was serving as the dean of engineering at the University of Tennessee, a Taiwanese professor, and a friend of mine, would beg in a humble manner for an extra raise during the annual salary adjustment cycle, saying that it would satisfy his wife's expectations.
After years of experience and having been exposed to all kinds of people, I have discovered that Chinese men across the Strait also like to use their wife as a bargaining chip. On a business trip one time, a professor from mainland China said that he had to consult his wife first or otherwise he would have a hard time when he was asked to stay on for one more day. I happened to bump into his wife in the street and asked her to grant permission. She replied that her husband was chauvinistic, and that she never knew where he went or how long he would stay.
Several years ago, I went on a trip to recruit a world-class professor from the mainland. After several rounds of persuasive talk, he finally said that his wife didn't like Hong Kong and therefore he didn't want to move. Later on, I got to know his wife and tried to convince her over the phone. But before I could start to explain what Hong Kong and CityU was like, she said in exasperation, "Who said I didn't like Hong Kong? It's nonsense!" In the end, she brought her kids to Hong Kong for her own interviews elsewhere first and was accepted. Later on, the world-class professor followed her to Hong Kong, and never tried to use his wife as an excuse again.
There are various kinds of wives, just as there are various kinds of husbands. It is a virtue to respect the opinion of one's wife. But a chauvinistic man frequently using his wife as an excuse has to be unique in Chinese culture across the Strait.
2 May, 2018
(原文刊載於2018年5月2日 President's Blog – The Way)